Cicero firefighter hospitalized with burns after falling from 1st floor into basement while battling house fire, spokesman says
Chicago Tribune |
Dec 17, 2021 at 12:57 PM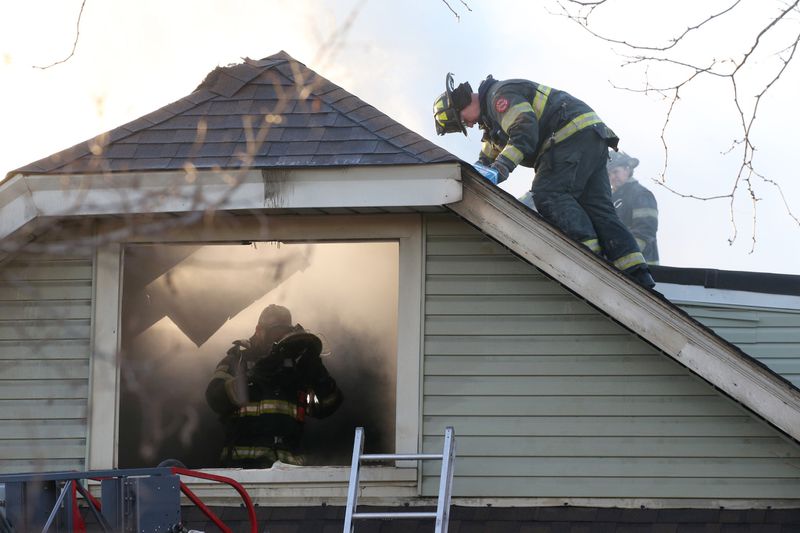 Firefighters continue to extinguish a blaze at a home in the 5400 block of West 30th Place in Cicero on Dec. 17, 2021. A firefighter was injured when he fell through the first floor to the basement during the incident. (Antonio Perez / Chicago Tribune)
A Cicero firefighter was hospitalized with first- and second-degree burns after he fell through the first floor to the basement while fighting a house fire Friday morning, and three other firefighters suffered minor burns rescuing him, a town spokesman said.
About 5:45 a.m., firefighters responded to a fire in the basement of a single-family home in the 5400 block of West 30th Place, Cicero spokesman Ray Hanania said.
Firefighters were walking into the house when the first floor collapsed into the basement. One firefighter fell through suffering second-degree burns to his neck and first-degree burns to the back and chest, Hanania said.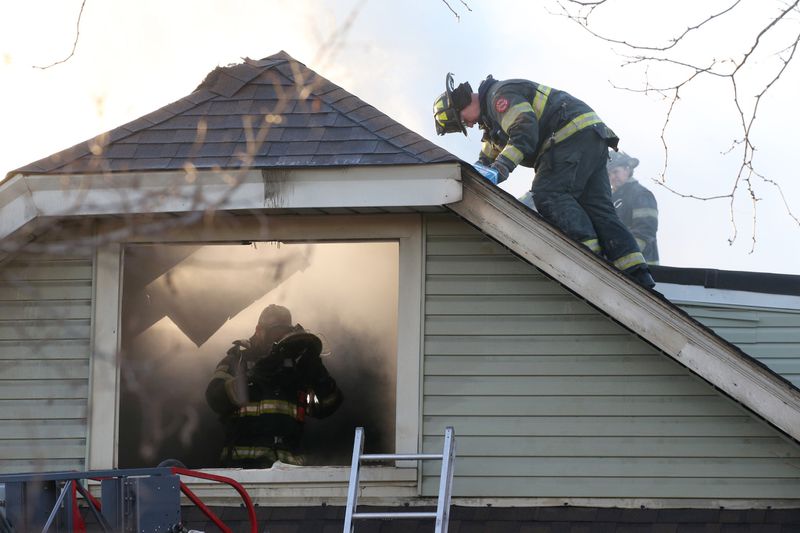 Firefighters continue to extinguish a blaze at a home in the 5400 block of West 30th Place in Cicero on Dec. 17, 2021. A firefighter was injured battling the blaze. (Antonio Perez / Chicago Tribune)
The injured firefighter was taken to Loyola University Medical Center in Maywood where he was doing "OK," Hanania said he was told.
Three other firefighters were treated for minor burns while rescuing the firefighter, Hanania said.
The fire progressed through the wall and reached the attic, Hanania said. The fire was extinguished about 10 a.m. and the cause is under investigation, he said.