Cicero Firefighters
Collective Bargaining Agreement.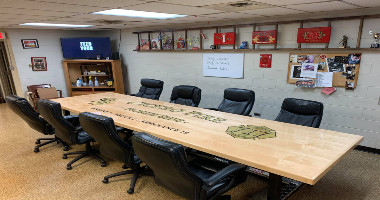 WhatsNew
Local 717 is proud of several of our firefighters that competed in the Scott Firefighter Challenge in Tinley Park from September 24 to 25, 2011. The following Members Competed: Matt Hill 2:10, Brian Kuluga 2:05, Brian McDonald 2:46, Joey Barratta 2:53, Kenny Pereya 2:51, Noah Buckley 3:07, Pat Sammon 2:36, Paul Lyttek 2:24, T.J. Santoro 2:56.
AFFINews
IAFFNews
Contract
Current Collective Bargaining Agreement:
Click HERE to view the Collective Bargaining Agreement Between
Town of Cicero and Cicero Fire Fighters, Local 717
January 1, 2010 to December 31, 2014
If your local needs our salary table for negotiations, you can go to
the Associated Fire Fighters of Illinois site and obtain your contracts
on the Member's Resources section.