National Fallen Fire Fighters Foundation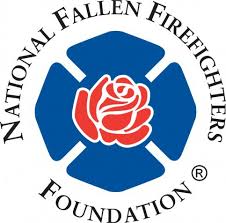 Congress created the National Fallen Firefighters Foundation to lead a nationwide effort to honor America's fallen firefighters. Since 1992, the non-profit Foundation has developed and expanded programs that fulfill that mandate. Our mission is to honor and remember America's fallen fire heroes and to provide resources to assist their survivors in rebuilding their lives.
IAFF Memorial

The IAFF Fallen Fire Fighter Memorial Foundation was founded in 1976 to recognize and honor past and future professional fire fighters and emergency medical personnel who are killed in the line of duty and to provide funds and assistance to the surviving spouses and children of those members. In 1986, the IAFF and the Fallen Fire Fighter Memorial Foundation completed a permanent tribute to its members, the IAFF Fallen Fire Fighter Memorial, located in Colorado Springs, Colorado.