LODD
Line of Duty Death. NEVER FORGET!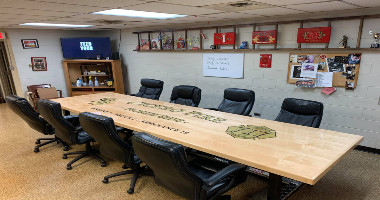 WhatsNew
Local 717 is proud of several of our firefighters that competed in the Scott Firefighter Challenge in Tinley Park from September 24 to 25, 2011. The following Members Competed: Matt Hill 2:10, Brian Kuluga 2:05, Brian McDonald 2:46, Joey Barratta 2:53, Kenny Pereya 2:51, Noah Buckley 3:07, Pat Sammon 2:36, Paul Lyttek 2:24, T.J. Santoro 2:56.
AFFINews
IAFFNews
NFFF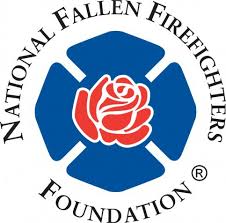 Congress created the National Fallen Firefighters Foundation to lead a nationwide effort to honor America's fallen firefighters. Since 1992, the non-profit Foundation has developed and expanded programs that fulfill that mandate. Our mission is to honor and remember America's fallen fire heroes and to provide resources to assist their survivors in rebuilding their lives.
IAFF Memorial

The IAFF Fallen Fire Fighter Memorial Foundation was founded in 1976 to recognize and honor past and future professional fire fighters and emergency medical personnel who are killed in the line of duty and to provide funds and assistance to the surviving spouses and children of those members. In 1986, the IAFF and the Fallen Fire Fighter Memorial Foundation completed a permanent tribute to its members, the IAFF Fallen Fire Fighter Memorial, located in Colorado Springs, Colorado.
In Memory
Line of Duty Death
September 7, 2001
Lieutenant Robert Augustyn
Our condolences to the Augustyn family and the Cicero, Illinois Fire Department. Lieutenant Robert Augustyn, 57, a 33 year veteran with the Cicero Fire Department died Friday, September 7, 2001. Robert's engine company was returning from a minor motor vehicle accident on the Laramie Avenue bridge Thursday afternoon. He was spotting the apparatus for the driver with another firefighter as they backed the engine off the bridge, when Robert somehow slipped under the engine and was pinned. A truck company was dispatched and removed Robert with the use of air bags and extrication tools. He was airlifted to the Loyola University Medical Center in Maywood where he underwent surgery for pelvis and lower extremity injuries and internal bleeding. Robert survived the surgery but went into arrest and died early Friday morning.
Our brother, Robert, is survived by his wife, Sharon, and three married daughters, with several grandchildren. Visitation for Robert is to be held Sunday, September 9, 2001, 3-9PM at Suburban Funeral Home in Cicero. A memorial funeral service will be held Monday, September 10, 2001, 9AM at the Suburban Funeral Home followed by a mass at 9:30AM at the Our Lady of Charity Church in Cicero. Interment at the Ressurection Cemetery in Justice, Illinois.