Political Action
Cicero Local #717 members are proud to help support those Candidates and Incumbents who support fire fighters, and especially those of Local #717.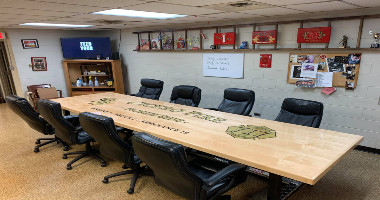 WhatsNew
Local 717 is proud of several of our firefighters that competed in the Scott Firefighter Challenge in Tinley Park from September 24 to 25, 2011. The following Members Competed: Matt Hill 2:10, Brian Kuluga 2:05, Brian McDonald 2:46, Joey Barratta 2:53, Kenny Pereya 2:51, Noah Buckley 3:07, Pat Sammon 2:36, Paul Lyttek 2:24, T.J. Santoro 2:56.
AFFINews
IAFFNews
Political Action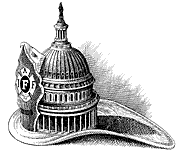 Illinois State Senator Martin Sandoval
Fire Fighter Brad Ericson, Union Secretary Bill Austin, Senator Martin Sandoval, Union President Eric Habercoss, Union Contract Enforcement Officer Max Austin, And Fire Fighter Ed Kriksciukas. Cicero Local 717 endorses Senator Sandoval .
Cicero Fire Fighters Local 717 would like to thank the Senator for the great work he has been doing in the 12th district. Our members are very lucky to have a strong Senator like you representing us in Springfield. Local 717 and our Brothers and Sisters in the Associated Fire Fighters Illinois are going to work together to ensure you are elected again as our Senator. It has been an honor and privilege to meet with you and offer our support to you in your upcoming election. Good Luck Senator and we look forward to seeing you on March 20th.
Senator Sandoval went on to win that election and is currently running again to retain his seat.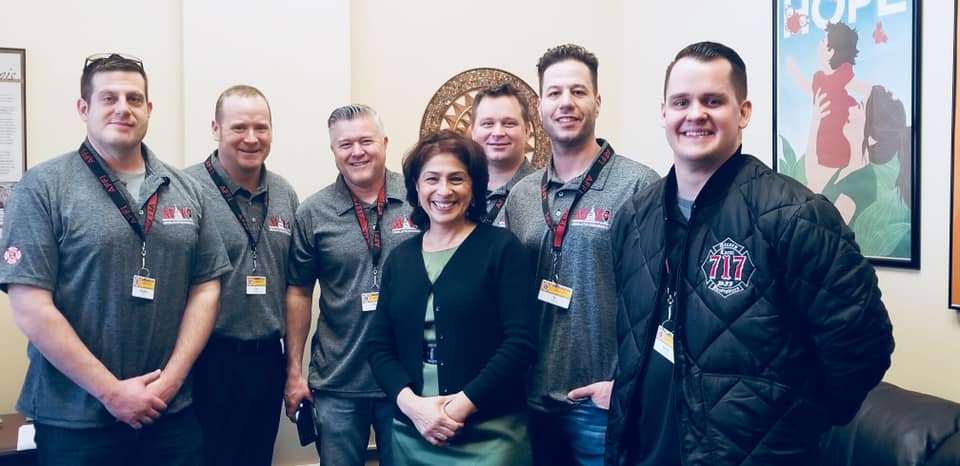 Lisa Henandez, candidate for Illinois House of Representatives 24th District, speaks to Cicero Firefighters Local 717 about her platform in the upcoming election.
Local 717 is proud and honored to endorse Lisa Hernandez. Our members are confident in her abilities and adamantly believe she will be a great Representative to the Fire Fighters and all the citizens in her district. Good Luck Lisa, we will be working hard to get you into office.
Lisa Hernandez went on to win that election and is currently running again to retain her seat.